BOARD OF
Directors
Meet the Board Members
Board of Directors
San Bernardino Mountains Community Hospital District is a special health care district operating Mountains Community Hospital and is governed by a publicly elected board of directors. The board is comprised of dedicated community members with expertise and experience in a variety of areas beneficial to the hospital.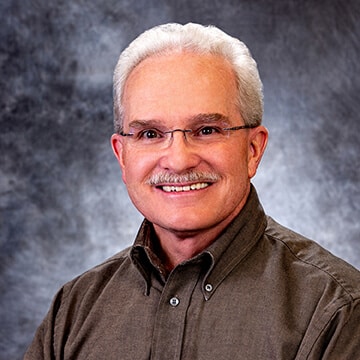 KIETH BURKART, PRESIDENT
Kieth has been a member of the Mountains Community Hospital Board of Trustees since 1998. He has been honored to serve as president of the board since 2005. Kieth is husband to his beautiful wife, Leslie, father to two wonderful kids, Emily and Braden, and grandfather to two awesome grandkids, Hunter and Paige. Kieth has been a full time resident of Lake Arrowhead since 1978. He is an optometrist serving the mountain community full time since 1978 in private optometric practice.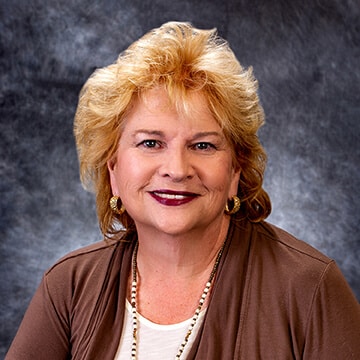 CHERYL ROBINSON, VICE PRESIDENT
Cheryl graduated from Cal Poly Pomona with a degree in Foods and Nutrition and followed with her Masters' at San Diego State.  She was a Registered Dietitian and in charge of the Food Service Departments of Lakewood Regional Medical Center and Los Alamitos Medical Centers.   Having a career in the hospital world has been an asset in her work on the MCH Board.
The Robinsons then retired to Lake Arrowhead in 2006 and promptly became involved in a number of local charities.  Cheryl has been a member of Soroptimist International of Rim of the World since 2008, an honorary member of the Lake Arrowhead Mountain Sunrise Rotary Club and the board representative for the MCH Auxiliary.   Cheryl enjoys traveling, golfing, cooking, baking, paper-crafting as well as spending time with her husband Barry and their dogs, Winston and Chelsea.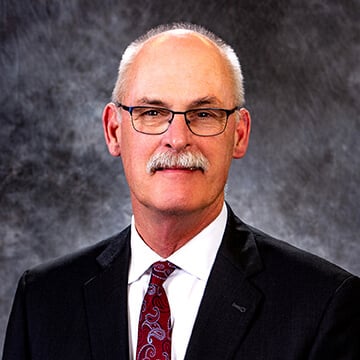 BARRICK SMART, TREASURER
Barrick has been a resident of Lake Arrowhead since 1962, and is a graduate of Rim of the World High School. He took a 4 year break from the mountain to earn a degree in Economics from Arizona State University in Tempe, Arizona. While attending ASU, Barry met his wife Susan.
Barry and Susan have two sons, Christopher and Daniel both of whom were born at Mountains Community Hospital. In the 1960's, Barry's mother Sherri was Director of Nursing at the hospital, recruiting Barry to work as a groundskeeper at Santa Anita Hospital – now known as Mountains Community Hospital.
In the securities business for more than 40 years, Barry is the owner and CEO of Smart Investments Advisory Incorporated, a Registered Investment Advisory based in Redlands, CA. Susan has been a Realtor in Lake Arrowhead for more than 30 years, and is with Coldwell Banker Skyridge Realty in Blue Jay.  Always active in the community, Barry was an officer of the Mountain Sunrise Rotary, and an Elder in the Presbyterian Church.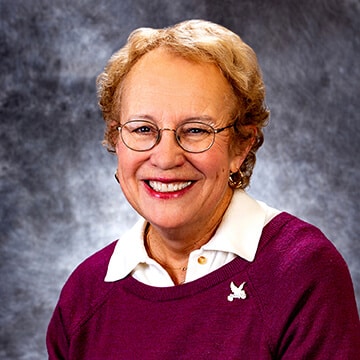 CHERYL MOXLEY, SECRETARY
Cheryl Moxley has lived in Lake Arrowhead for over 60 years.  She has a long family history with the hospital and has enjoyed the sense of security that comes with being part of such an integral part of our community.
Cheryl taught at Lake Arrowhead Elementary School for 37 years.  She is immediate past president of the Rotary Club of Lake Arrowhead and serves on the UCLA Mountain Bruin Board.  Cheryl received the Ruby Award from the Lake Arrowhead Soroptimists in 2018 and volunteers for many community projects.
BARRY HOY, TRUSTEE
Barry and his wife, Jeanne Sue (Thornton) have been Lake Arrowhead residents since 2013. Barry graduated from Embry-Riddle Aeronautical University with a B.S. in Aerospace Management and continued with three masters degrees/certifications. He has held leadership positions within aerospace and manned vehicle space engineering and business/finance operations for 34.5 years.  He retired from The Boeing Corporation at the Kennedy Space Center in 2013.  Barry and Jeanne have three adult children, eight grandchildren and two great-grandchildren to date. He enjoys tennis, golf, family gatherings and following the Alabama Crimson Tide football. He is also a member of the Lake Arrowhead Rotary Club.
_______________________________________________
Regular Board of Directors Meetings
For Board of Directors meeting dates, please see the 2023 Board of Directors Calendar
Committee meetings start at 1:00 pm.
Days and times are subject to change, so please refer to the agendas for exact times.
The agendas will be posted 72 hours prior to the meeting date
_______________________________________________
_______________________________________________