Equipment
Wishlist
We need your help!
TOWER WITH SCOPES – $500,000
Surgery Department
CARDIAC MONITORS – $636,000
Emergency and Surgery Departments
DEFIBRILLATORS – $79,000
Emergency and Surgery Departments
IV PUMPS – $107,000
Emergency and Surgery Departments
VOCERA VOICE AND MESSAGING – $152,000
Emergency and Surgery Departments
AUTOMATED OPERATING ROOM DOORS – $14,000
Surgery Department
CARBON MONOXIDE MONITOR – $7,000
Surgery Department
TREATMENT RECLINERS AND VISITOR CHAIRS – $18,000
Med/Surgery Department
PHARMACY REFRIGERATOR – $9,000
Rural Health Clinics
OVER-BED TABLES – $3,378
Emergency Department
ANESTHESIA MACHINE – $154,000
Surgery Department
2022 Wishlist Items Made Possible with Donations!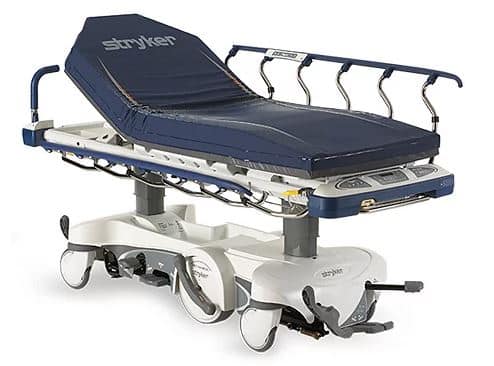 STRETCHERS WITH AN INTEGRATED WEIGHING SYSTEM – $88,000
Emergency and Surgery Departments
Our Emergency (ED) and Surgery Department (Surgery) stretchers do not have the capability of weighing patients. Accurate weights upon admission are crucial to ensuring that the provider can dose weight-based medications appropriately. Most often, our critical patients are immobile, so the nurses have to estimate the patient's weight which can be far from accurate and lead to weight-based medication administration errors. We give weight-based medications every day, and they are easy to administer for patients who can stand and be weighed, but it is very difficult to get an accurate weight on critical or obese patients. We need ten stretchers because they will be interchangeable. When a stretcher moves from the ED to Surgery, we'll replace it with one from Surgery, so we always have six stretchers in the ED and four in Surgery.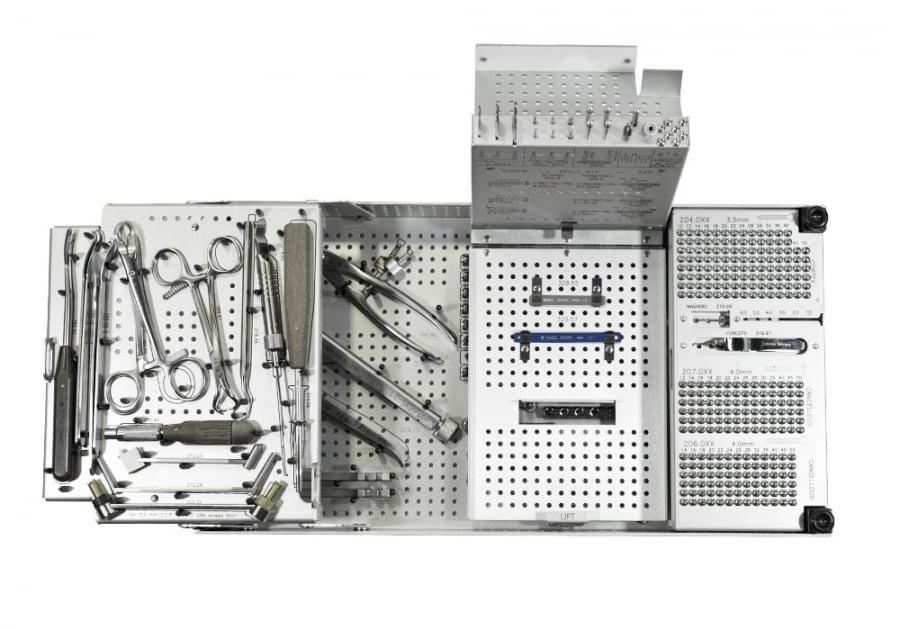 SMALL FRAG TRAY – $105,000
Surgery Department
A small frag tray is the most frequently used tray by our Orthopedic Surgeon and includes many plates and screws of different sizes to repair ankle and wrist fractures. With our weather, uneven terrain, and the variety of outdoor activities available, we often get several patients with fractures that need repairing in a close time frame. After sterilization, the implants require a final biological check, leaving our one tray unusable for ten hours. Having a second small frag tray would enable us to take care of patients quicker, lessening their pain and getting them on the road to recovery as soon as possible.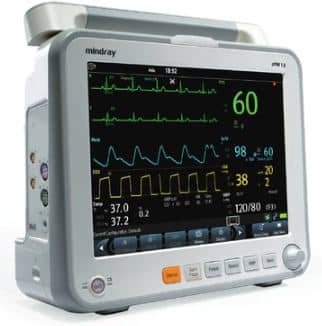 CARDIAC MONITORS – $20,000
Surgery Department
The volume of surgical cases and procedures has increased with the addition of General Surgery and Gynecological surgeons to our medical staff.  With this increase in volume, it is frequently necessary to expand our Recovery Room resources.  Expanding these resources requires the use of additional cardiac monitors.  Purchasing these additional monitors will eliminate the need to borrow monitors from other departments in order to care for our recovering patients.  These monitors are also integrated with the patient's electronic medical record so staff won't have to enter data, allowing more direct patient care time.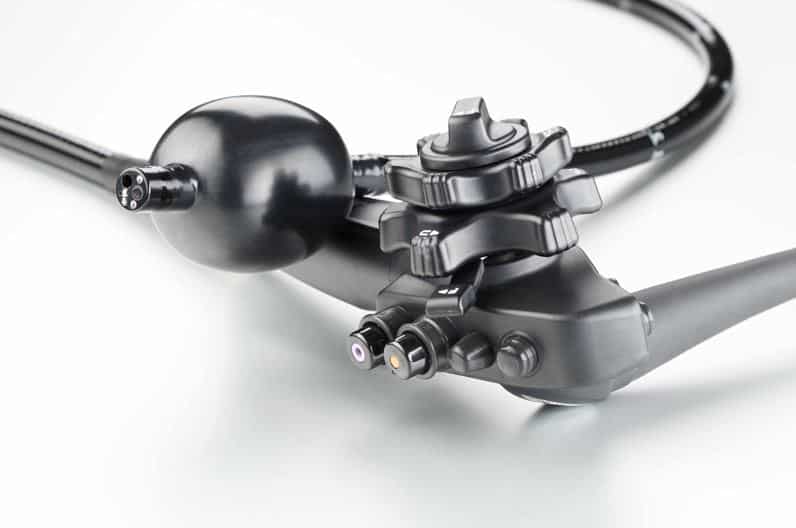 EGD & COLONOSCOPE – $54,000
Surgery Department
Upper endoscopies (EGD) and colonoscopies are the two most frequently performed procedures in our Surgery Department. Both procedures utilize scopes that must be cleaned and sterilized between cases. Unfortunately, our sterilizer is sometimes out of commission due to our hard water issue. Sometimes we have to cancel procedures after the patient has undergone all of the prep. Backup EGDs and colonoscopes will help us perform more procedures and improve the patient experience.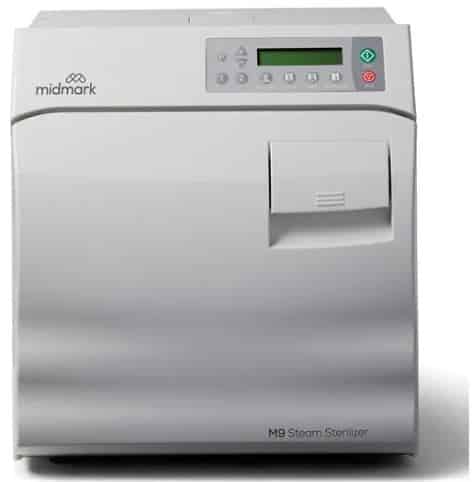 DENTAL AUTOCLAVE – $11,000
Rural Dental Clinic
Our Rural Dental Clinic's autoclave (instrument sterilizer) is at end-of-life and cannot be fixed if it breaks. A new autoclave is essential to the continuous operation of our Rural Dental Clinic.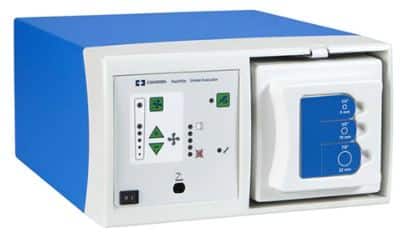 ELECTROSURGICAL UNIT WITH SMOKE EVACUATOR – $33,000
Surgery Department
A smoke evacuator system is designed to effectively capture and filter surgical smoke to remove odor, particulates, and other potentially hazardous byproducts of electrosurgery procedures. This all-in-one unit will help maintain a safe environment for the surgical team and patient.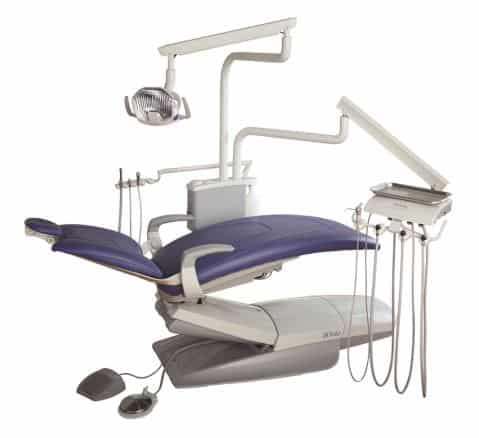 EXAM CHAIR – $15,000
Rural Dental Clinic
The Rural Dental Clinic's exam chair is outdated and constantly needs repairing. A new exam chair will be more comfortable for patients. It will also provide a high level of adjustability, making it user-friendly for staff.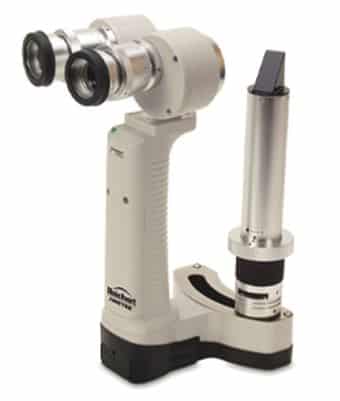 SLIT LAMP – $10,000
Emergency Department
Our current slit lamp is broken and needs replacing. A slit lamp is essential when a patient comes to the Emergency Department with an eye problem. It can detect many eye issues, including clouding of the eye's lens (cataract), injury to the cornea, or dry eye syndrome.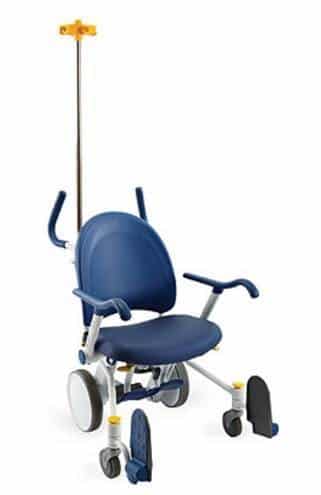 TRANSPORT CHAIRS – $33,000
Hospital-wide
We need to replace our current transport chairs with ten new chairs featuring better maneuverability, movable components, intuitive operation, ergonomic push handles, a one-touch central brake, and a nestable frame to help save valuable space.